TAKE TIME TO DISCOVER OLD QUEBEC'S HISTORY, ARCHITECTURE AND CULTURE WITH A PRIVATE WALKING TOUR!
During this nicely paced 2.5 hour walking tour, you will see the Upper town and the Lower town of Old Quebec through its history, architecture and culture. We will stroll portions of Dufferin Terrace providing you views and details of the Chateau Frontenac, St-Lawrence River and Plains of Abraham-Citadel. See and learn about the fortifications, the Ursuline's Convent, City-Hall and the courtyard of the Seminary situated among several beautiful churches, all of which are inside our walled city!
As we meander to the Lower Town (oldest area of Quebec City), you will view the Old Port Marina, alongside a quaint 'antique & art' district. Our informative walk leads us to the "Place Royale", birthplace of Quebec City. A few more steps and we arrive on Petit Champlain Street, one of the oldest commercial streets in North America. Your knowledgeable guide will point out all things of interest, you will also get suggestions on what to do next in Quebec City and you will be able to ask as many questions as you want!
Our experienced guides make the difference! They know and love their city. They'll take you on a one of a kind walk through Old Quebec that is as informative as it is unusual. Each of our guides can show you Quebec from a different angle and a fresh perspective.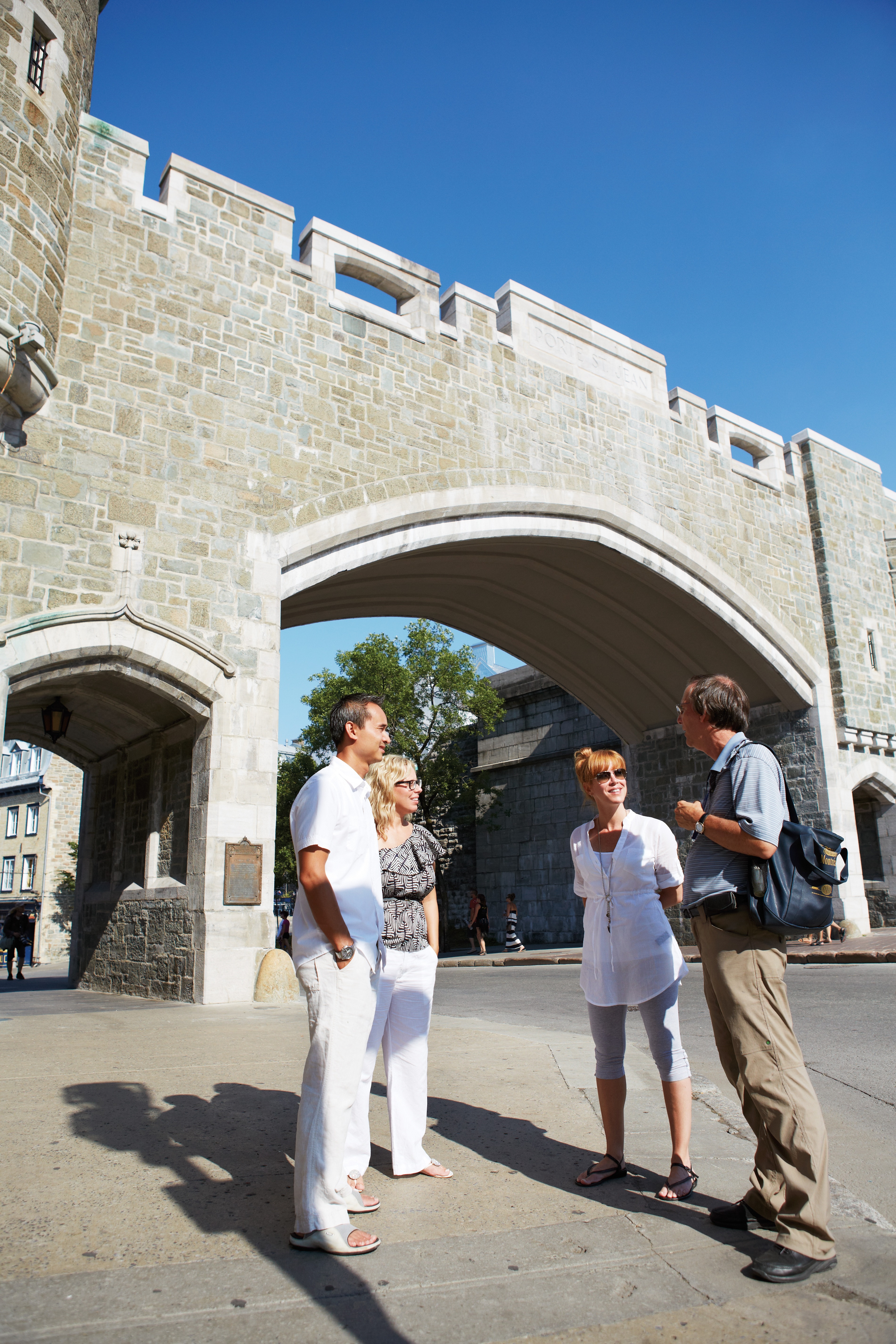 THIS GUIDED TOUR CAN BE ADJUSTED ACCORDING TO YOUR NEEDS.
CONTACT US TO KNOW MORE.
PRIVATE TOURS ARE ALSO AVAILABLE IN SPANISH, GERMAN, ITALIAN, PORTUGUESE AND MANDARIN. PLEASE
CONTACT US FOR RATES.
FOR ANY RESERVATION WITHIN 24 HOURS, PLEASE CALL US AT 1-866-694-2001
*Rates displayed do not include taxes